Back To Our Services
Homes must be secure in order to keep out trouble. "Locksmith Westwind Houston" is familiar with the usual concerns of homeowners and what homes need in order to be secure. With each house having its own requirements and peculiarities, our technicians never suggest anything unless they talk to you first and check your property. When you depend on our business for services and advice, you can be certain that you will be dealing with professionals. We make sure the current and unique needs of each and every customer are met at all times.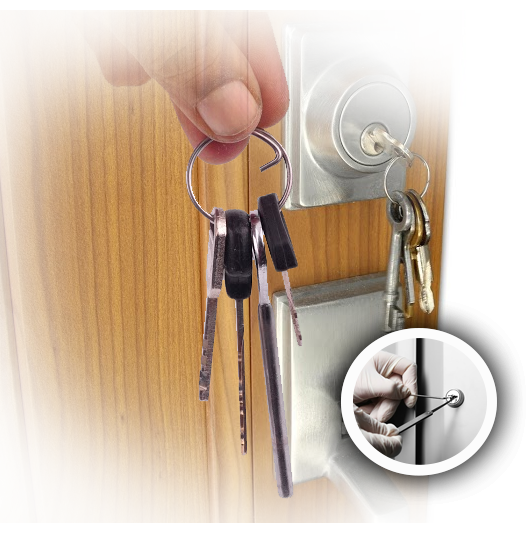 We are residential lock experts
Our company offers residential lock change but no changes are made until our professionals are sure of the true needs of the client. With external and internal doors requiring different locks, door and window locks having special features, and apartments and single family houses having special requirements, our team likes to take everything into consideration before suggesting any solutions. Our technicians are devoted and discreet, experts in deadbolt installation and the installation & replacement of any other lock, and offer services to the complete satisfaction of the client.
* Are you in need of immediate residential lock repair?
* Do you want to rekey two locks urgently?
* Did a burglar break-in and now you must change the lock?
You can trust that our company can help you within minutes when there are emergency issues involved. Call us if you're locked out, if one of the locks is damaged, the window refuses to lock or one of your kids is locked in a room. We provide emergency services as soon as possible and rest assured that these problems can be fixed. Our specialized mobile technician will be at your home in a few minutes to take care of the imminent problem. With the trucks equipped with the necessary tools, you have nothing to worry about. Whether you have simple or digital deadbolts installed, the service will be performed at once and your security will be restored.
With our team by your side, all your questions will be answered and all needs covered. Our technicians are knowledgeable of all lock types, have the proper skills, and are committed and ready to offer residential locksmith consultation. Always know that our team is nearby and ready to help you. Check out our most recent deals on our website and call us for services!
Back To Our Services